Hey hey hey! When you hear the word beauty, what does that make you think of? Makeup? Hair care? Skincare? All of the above? Let's chat about some of my favorite products that I use daily & weekly that fall under all of these categories! I do want to note that if you're looking for makeup, there will only be a few products listed, because I don't wear any makeup, unless it's for a special occasion.
Hair Care
L'Oreal Paris Elvive 8 Second Wonder Water – after I shampoo, I use this to help detangle my hair before I go in with my conditioner. Once I get out of the shower, it leaves my hair feeling silky-smooth & it smells REALLY GOOD! I don't even have to use a detangler when I get out of the shower! Highly recommend! Also, the best part is that it's under $10 on Amazon!
Wet Brush – this is the best brush I've came across so far. It helps get out all of the knots & tangles that I have goin' on ha-ha! What's nice is that it doesn't hurt my head even in the slightest like my old brush did.
OGX Coconut Oil mist – this helps to keep my hair nice and hydrated, and coconut oil is just great for your hair in general.
Framesi Frizz Control Serum – simply helps to tame my frizz so that I'm not looking like a lion, ha-ha!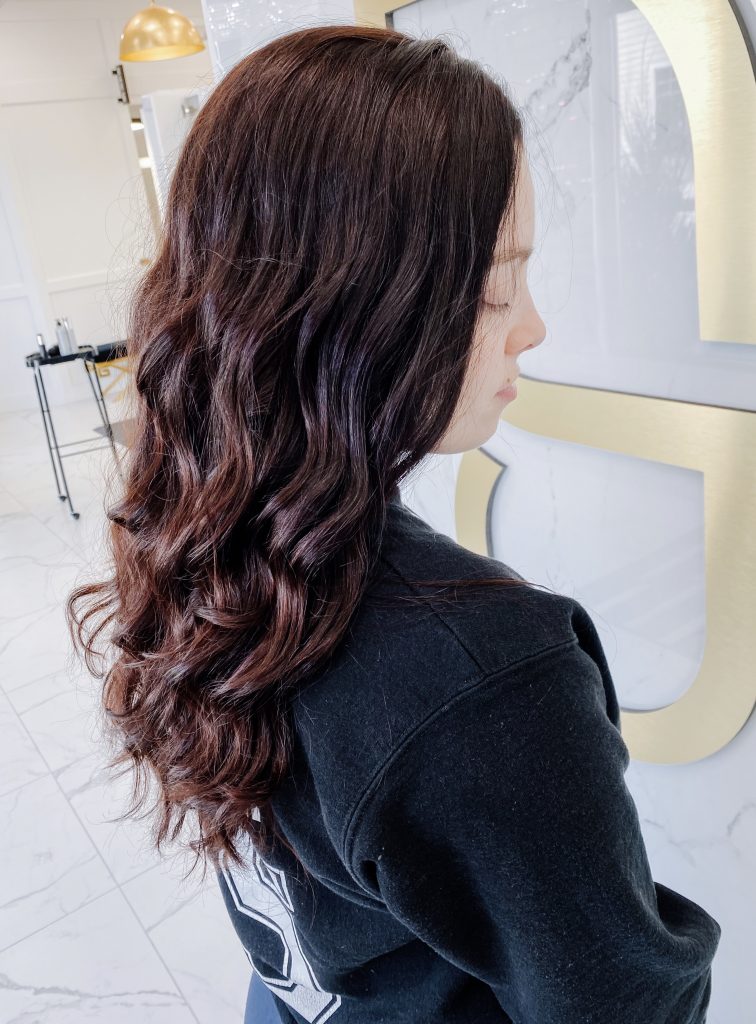 Hair Styling
CHI 44 Iron Guard Heat Protectant Spray – It gets the job done! 
Tres Emme Hair Spray – I need all the hold I can get because my hair drops really fast from being so heavy so this one definitely helps to keep my curls lasting for a longer period of time. It smells good too!
Bedhead 1" Curling Wand – only one I've used! Super easy to use, however, the only thing I don't really care for about this one is that you can't adjust the heat settings.
Royale Straightener – definitely a splurge but I really love it! I've had it since high school, so about 6 years ago! I have another straightener that is more affordable, & you can definitely tell the difference in quality.
Revlon One Step Hair Dryer – the hype over this product is REAL! Takes no time to dry my hair and I have LONGGGG hair! I love how it's a 360 brush so you can make sure there are no tangles while blow drying. Comes in two colors!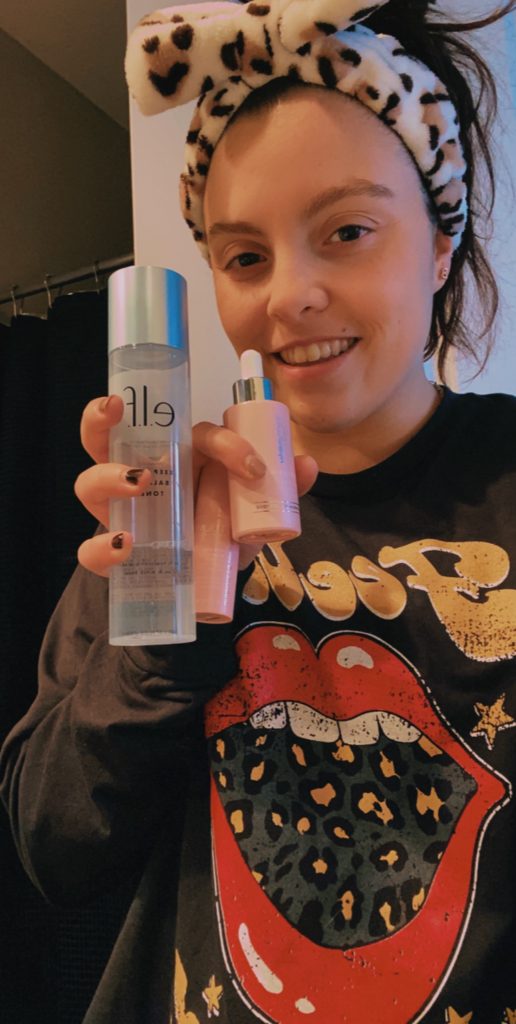 Skincare
Elf Face Wash – super affordable, cruelty free & vegan! This stuff works great on my skin.
Elf Toner – helps to remove the leftover gunk from your face! I just use a cotton pad & you can see the dirt that comes off. It is soo gross, ha-ha!
Tula Eye Balm – This helps to brighten & de-puff your under eye area, and it helps to remove the appearance of dark circles. It also works great as a highlighter & you can use this under or over-top your makeup. There are 3 different eye-balms & I have all 3 & love them all!
Hydro Peptide Moisture Reset Facial oil – I talked about this on Instagram… it smells absolutely HORRIBLE, but it does WONDERS for your skin. It leaves your face feeling soft as a baby's butt lol. One thing I wanted to point out is that this is definitely a splurge item, not super affordable!
Tarte Drink of H2O Hydrating Boost – since I have such dry skin, this helps to add all of the hydration back to my skin. It's a gel-like consistency, not a lotion.
Let me know in the comments below any beauty products that you are looking to try & would like me to be your guinea pig for! I'm always looking to try some new products too!