It's fall y'all (almost) lol! Summer is my absolute favorite time of the year, however, I am so ready for fall. Bring on the pumpkin spice lattes, sunflower fields, pumpkin patches, hay rides, cooler weather, all the sweaters, and the list goes on. One thing that I couldn't wait for was to decorate my place for fall. My best friend Ali and I went to Target a couple weeks back and found some SUPER CUTE fall pieces that I couldn't pass up.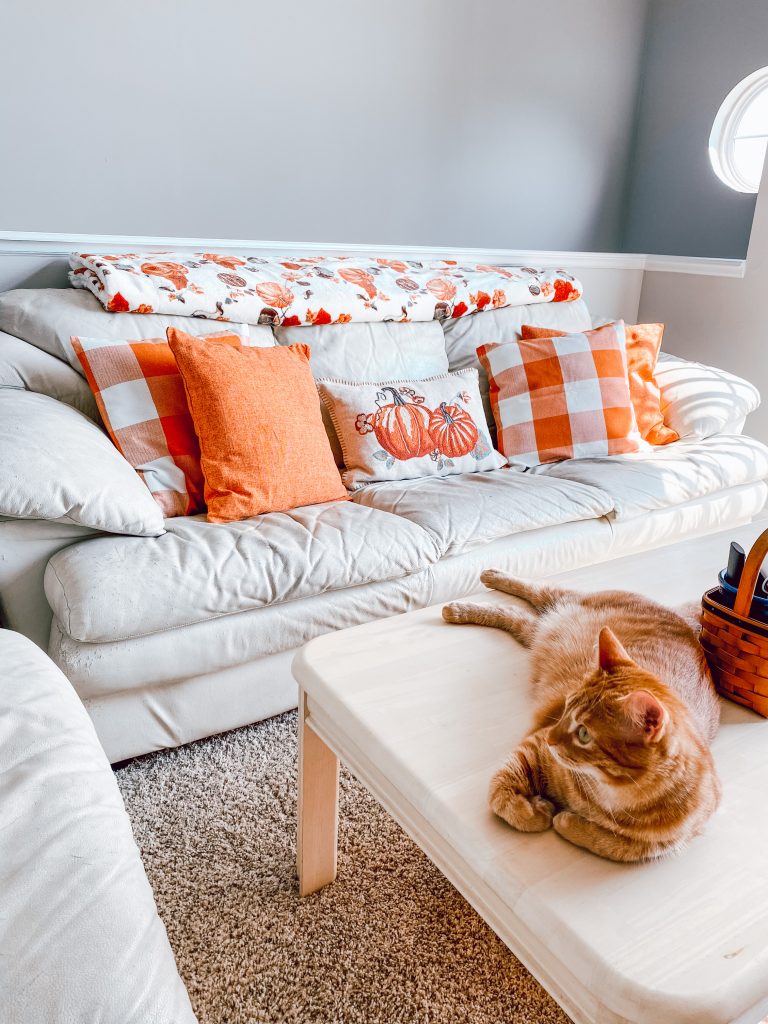 I'm sorry you guys, but Dexter is not linkable hahaha! Like I mentioned earlier, I got majority of my fall decor from Target and then I got a couple things from Amazon. 
Pumpkin Pillow – Target
Buffalo Plaid Pillow Covers – Amazon
Solid Orange Pillow Covers – Amazon
Pumpkin Blanket – softest blanket everrrr! I'm about to order this blanket in another print (Target).
Mini Pumpkins – Target
Woven, Braided Pumpkin – Target
Pumpkin Shortbread Candle – Target & it smells AMAZINGGGG!
We also went to Bath & Body Works and got some fall scented wallflowers to really bring out the fall vibes. They actually still have their buy 5 for $24 going on right now, so stock up while you can. If the sale ends before you get to it, the wallflower refills are only $7.50 each, which isn't too bad. These were the scents we grabbed:
It was so hard trying to pick these 5 scents because they had sooo many other good ones!
When do you plan on decorating for fall, or if you have, show me your fall decor! I would love to see what y'all found!