Hey hey hey! Happy Saturday 🙂 so today, I thought it would fun to share my top 10 beauty products that I'm currently loving right now! I don't share a whole lot of beauty stuff, just because I feel like most people are usually in the market for some new makeup products, however, I don't wear makeup. The only times I've ever worn makeup were for school dances or for a wedding, and that's pretty much it. However, I kept thinking about it and there are plenty of people like me who don't wear makeup so I was like, you know what, I can share my favorite skincare products and even some of my favorite hair care products, so that's what I put together for you ladies today.
One thing I want to disclose with you is that none of these products are sponsored. I just genuinely love each and every one of these products, and purchased them with my own money.
Alright alright, let's chat!
This is definitely a splurge item, 100%, however, the way that this thing cleans my face is incredible. I know what you're thinking, its just a facial brush, but what's cool about this one is the technology aspect of it. The LumiSpa has a micropulse technology where it allows the LumiSpa to move at a precise frequency needed to deeply cleanse away all the dirt, oil, makeup, etc., off your face. They have different brush heads (all silicone) but some have different grooves on them, depending on your what your skin needs. They also have different treatments available depending on your skin type as well. I have normal to dry skin, so I got normal/combo treatment, and I love it. I can't say enough good things about it.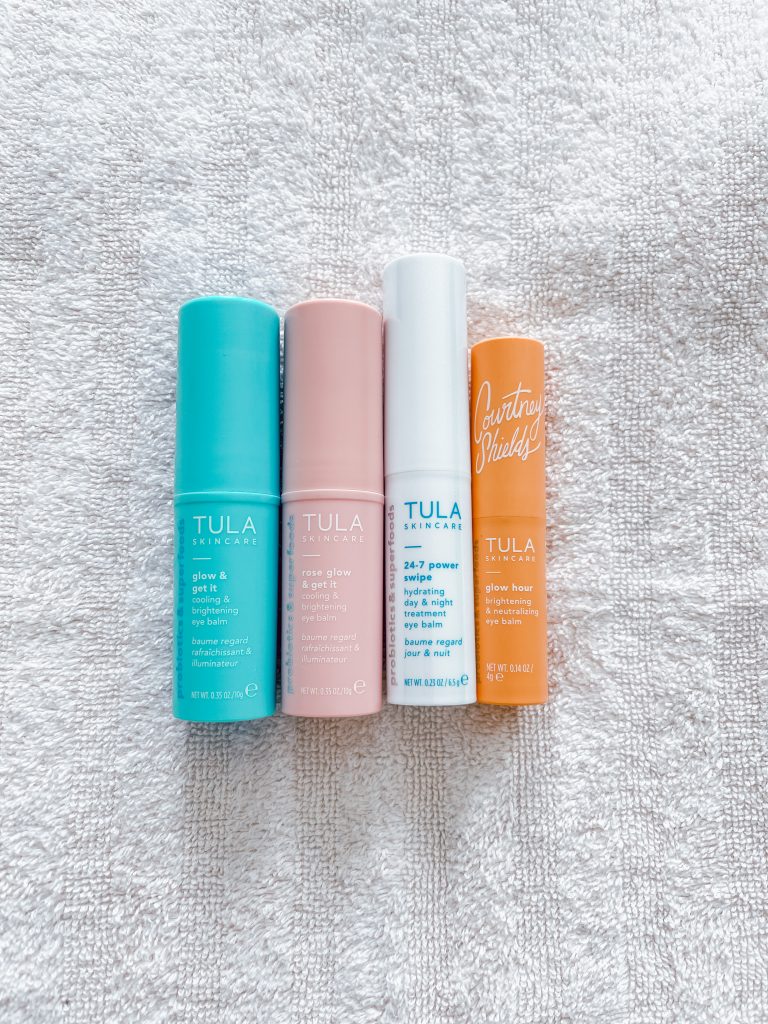 I love all four of these. I just recently purchased the clear, hydrating one, and so far, I'm loving it. The first one I purchased was the blue eye balm, and it gives a really nice glow under my eyes, and has a very nice cooling sensation when you put it on. The pink eye balm is the same way, but it doesn't give as much of a glow as the blue one. The pink one also has rose oil in it, whereas the blue one doesn't. For the one that Courtney Shields created with Tula (the orange one), I will be honest with you, I don't use it as much. It's more for neutralizing and color-correcting under your eyes. The only time I use this one is if I know I'm going to be outside all day in the sun, but don't get me wrong, I still think it leaves a beautiful glow underneath your eyes. The clear one, like I said, is more for keeping your under eye hydrated all day and night. I'll give you all a better review once I've used it more.
Oh, and may I give you a piece of advice? Please please pleaseeee don't leave these products in your car in the summer or just heat in general, they will melt. Learn from my mistake lol!
3. No. 7 Day Moisturizer w/SPF
This moisturizer is BOMB!!! It smells sooo good, and it makes my skin feel super soft and smooth. You wanna know something funny?! For the longest time, I didn't use it because it says its a day cream and I only do a nighttime skincare routine. I don't do anything with my skin in the morning, so for some reason, my brain thought I could only use it during the day, haha! Obviously I can use it anytime of the day, so once I started using it, I can't stop lol. It's just too good. And, guess what, it has SPF in it to protect your skin from the sun.
4. Isle of Paradise Tanning Mist w/Brush
I tell you what, this tanning mist is wayyyyy better than the drops, in my opinion. For me, maybe I just need more practice with the drops, but the mist goes on more evenly than the drops. When I use the drops, I just feel like certain parts of my face get more of the drops than others. And I will say the brush is definitely a game changer too. All I do is spray this tanning mist on my clean face, and then use the brush to make sure its spread evenly across my face. The best part too, I don't have to wash my hands afterwards because I'm using the brush. No orange hands for me over here, haha!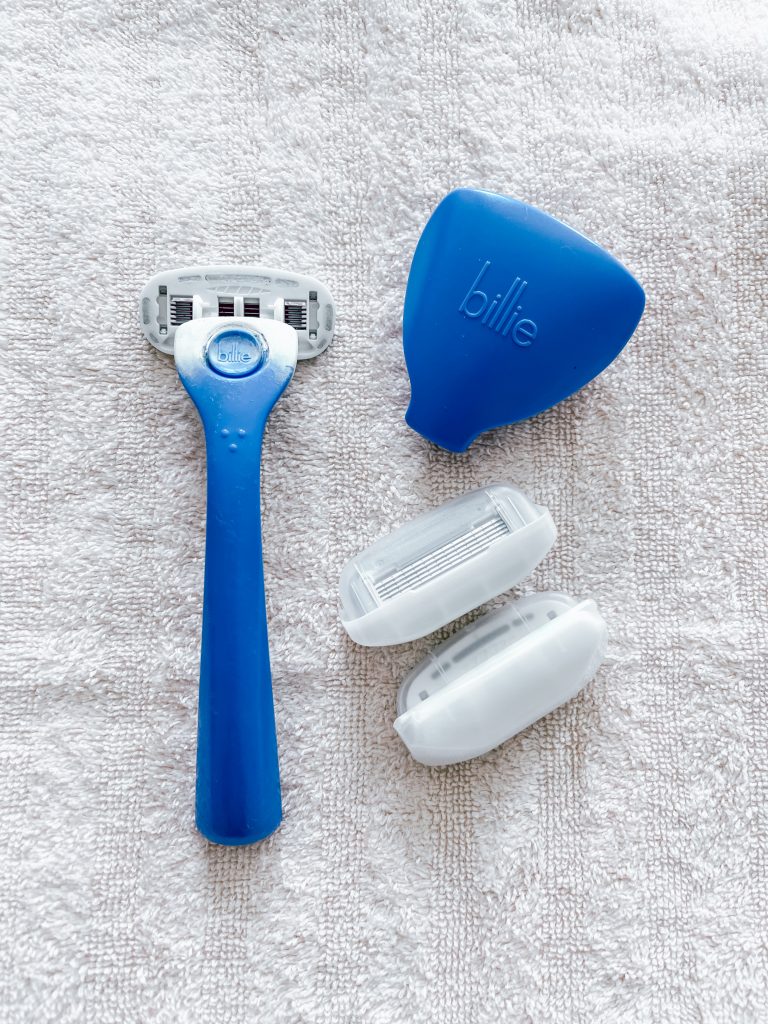 I love the concept this razor. It's a subscription that is only $9 a month and based on how often you shave, determines how frequent they will send razor blades to you. For me, since I don't shave every day, they were shipping them to me every 2 months. The starter kit comes with the razor (you get to choose the color), 2 razor heads, and the magnetic holder for your shower. That magnetic holder is definitely my favorite part because it's out of the way and you don't have to worry about the charcoal soap part of the razor to get stuck to your shower ledge. You can also customize your shipment to include shaving cream if you wish. They have lots of other products on their website that you can add. One of the other products I like from them is the travel case for my razor. It just protects the razor head and perfect to stick in your travel bag. Once you've gotten the starter pack, each shipment after that will just be your 4 new razor heads, and it comes right to your door. It's so nice.
I am not a big hair guru but what I will say is this stuff makes my hair so shiny and so soft. It is soo good. I know a couple hair dressers that have recommended this product to me and I can't believe I waited so long to get it. You can use it on dry or wet hair. I usually use it after I get out of the shower, once I have put detangler in it and brushed it out. This oil is basically my last step of my hair care process. It is more on the pricier side but Olaplex is a great brand.
I have never heard of this product before until I was walking down the aisle in Meijer, looking for a new body wash to try. I'm definitely glad I gave this one a go because the way it makes my skin feel and the way it smells is heavenly. Even Dalton asked me what smells so good and I told him it was my new body wash, you know it smells good, lol! I have the original scent but am definitely going to try the other scents a try too.
8. Royale Straightener & Bedhead Curling Wand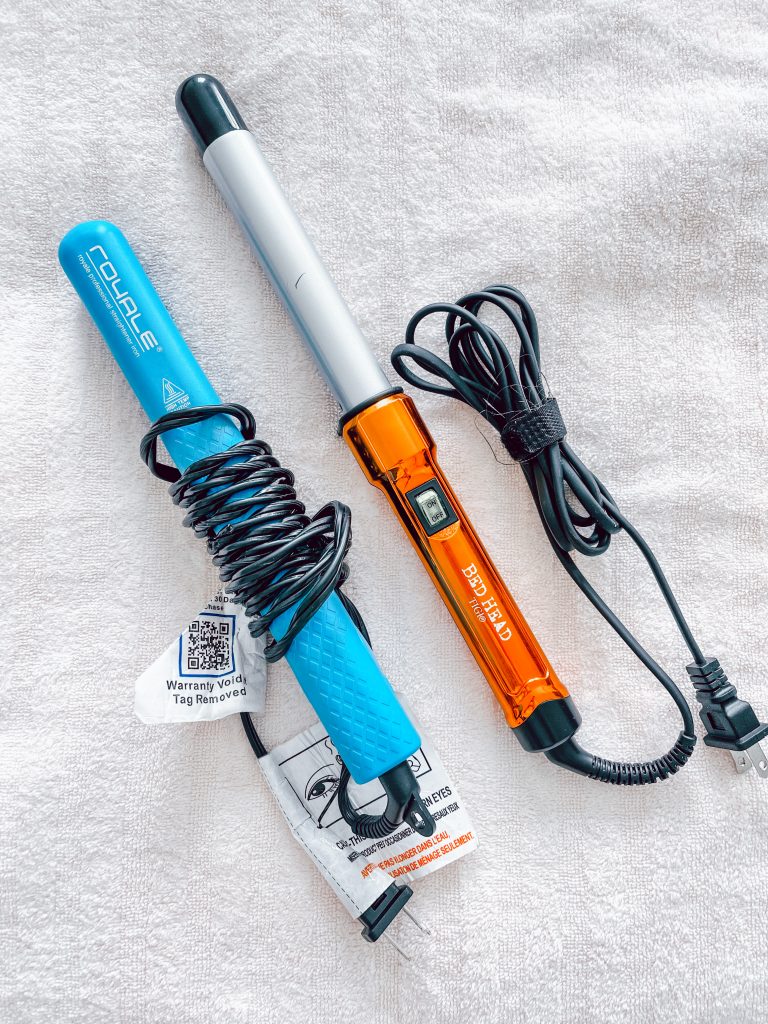 Okay, let's chat about the straightener first. Back when I was a senior in high school, my friend at the time and I went to Disney World and one of the days, we decided to just go to the mall and shop. We were walking through the food court area and there was a kiosk that was selling these Royale straighteners. Of course they were hard selling on it and I just wasn't budging because it was not in my price range. They tested it out on my hair to show me how great it is, and I told them that it is awesome but I just couldn't justify spending that much on a straightener. They ended up dropping the price by $100 and I told them it's still too high, so they dropped it down another $100, which made it just below $100. I was like okay fine, I'll snag one. They definitely hard sold it on me, but I do really like it. It makes my hair super straight and I love how I can control the temperature of it.
Now my curling wand! I just got into curling my hair a couple years ago and I never owned a curling wand or iron before. Anytime I wanted my hair curled, I would just always go to my hair dresser and have her do it. I was tired of going to her just to curl my hair so I decided to watch a crap load of videos on how to do it, and I decided to just get myself a curling wand. It looked a lot easier than the curling iron. I know what you're thinking, the curling iron is just as easy to use but let me tell you, my hands just couldn't figure it out so the curling wand is the key for me. The only thing I don't like about this one is that I can't control the temperature of it. Other than that, I have no complaints. It comes with a glove that I never use and it's a 1″ barrel.
9. Hairspray & Texture Spray
I love my hairspray! This stuff definitely doesn't make my hair fall as quickly as most other hairsprays do but I will say, the smell definitely isn't my favorite. Now, my texture spray is definitely more of a 'like' than a 'love' because it does the job but I definitely feel that there are better products to give my hair some texture. I will say, I LOVEEEE the price, only $5 on Amazon but, you get what you pay for. Again, just to reiterate, I'm not knocking these products, just giving my honest opinion.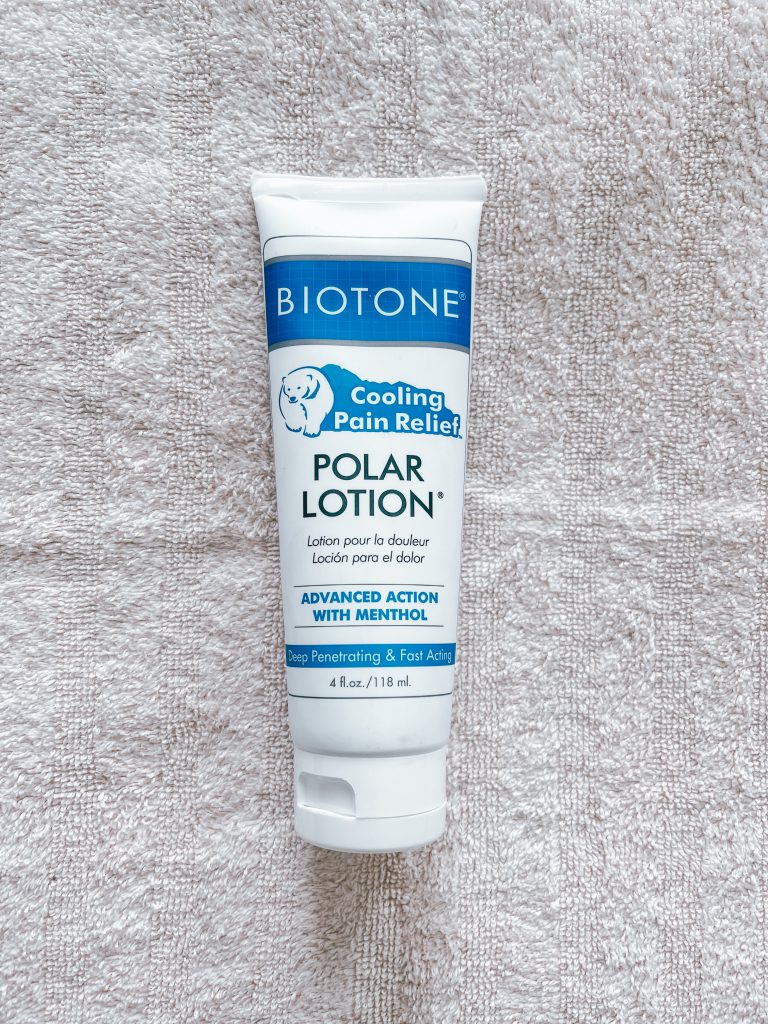 I have HORRIBLE back pain. I've had it since I was a sophomore in college and not sure what brought it on but let's just say, it sucks! It even interrupts my sleep, which I love my sleep. Lately, I've been having Dalton put this stuff on my back and boy oh boy, my back feels so much better when I sleep. It definitely relieves the pain for the night. I wish it was just strictly the solution, but hey, I'll take it. This stuff does wonders, and Dalton even likes it too for when his back is killing him.
So there you have it folks lol! Those are my top 10 beauty products that I'm currently using and loving. Have you tried any of these products before? If so, let me know your thoughts in the comments below 🙂 also, tell me what products you are currently loving. I'm always looking to try out some new products.