Hey guys! I love being able to help you guys find the perfect gift for whoever you are shopping for. Here's some gift ideas for all the ladies in your life.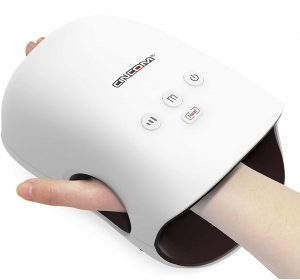 Hand Massager
If you have someone who loves to do their nails at-home and wants to top off their manicure with a nice massage, or if you have someone who just loves a good, quick hand massage, this would be perfect.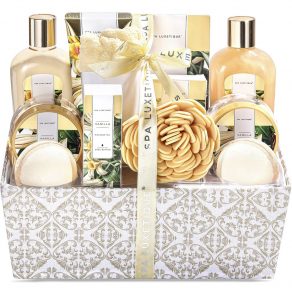 Spa Gift Basket
This is a great gift for those self-care days. Especially for mommas that just need some me time and are looking to just relax.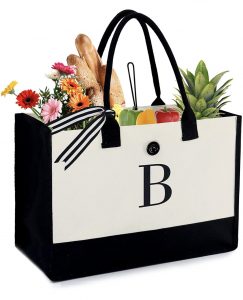 Monogram Tote Bag
This bag is so dang cute. It's perfect size for taking snacks to the pool/beach or as a diaper bag, or literally for just about anything lol. All letters of the alphabet are available.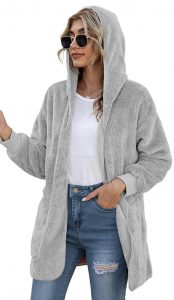 Fuzzy Fleece Cardigan
I love all things soft and cozy, and I know I'm not the only one that agrees. This comes in a bunch of different colors.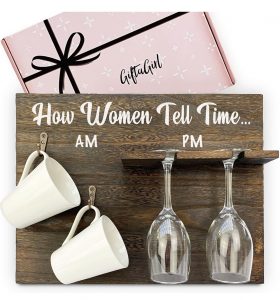 Coffee Mug & Wine Glass Holder
I think a lot of us enjoy a good cup of coffee in the morning and a nice glass of wine in the evening to wind down from the day. This would be such a cute kitchen decor piece.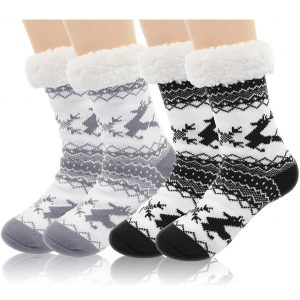 Fuzzy Christmas Socks
I loveeeee fuzzy socks and these ones are too dang cute to pass up. They come in a few other colors and patterns.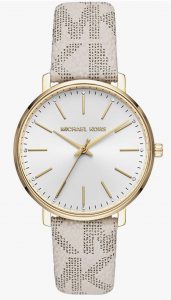 Michael Kors Watch
Y'all! I usually don't gravitate towards any regular watch because I love my apple watch so much but this watch is soo pretty and soo chic. I also love how simple the watch face is. This is definitely more of a splurge but it's still a decent price.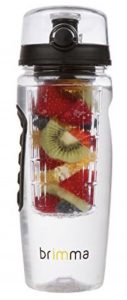 Fruit Infused Water Bottle
I know there are plenty of people out there who just can't get their daily water intake for the day because it's just too plain for them. And, I also know lots of people who love flavored water, so this is perfect for those who like to mix their own concoctions together.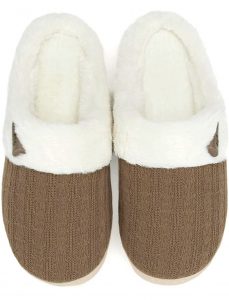 Fuzzy Slippers
I love a good pair of fuzzy slippers. I especially like ones that are fleece lined on the inside because they are SO SOFT. And they'll keep your feet nice and warm. They come in a bunch of different colors.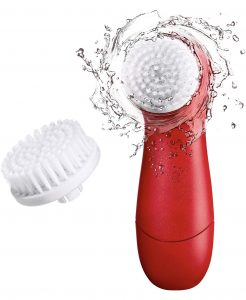 Facial Cleansing Brush
The perfect gift for your skincare lovers or for those that want to get into skincare and are looking for a beginner facial brush. It comes with 2 brush heads.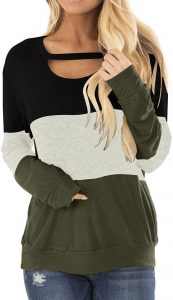 Color Block Sweater
I love a good color-blocked sweater. It's easy to dress up with some ankle booties or dress down with a pair of sneakers. I love the neck-line detail, and it comes in lots of cute color combos.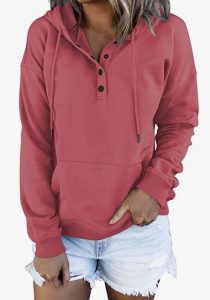 Pullover Hoodie
This hoodie is definitely on my christmas list. It is soo stinking cute and I like how different it is. It's a quarter-zip (with buttons instead of a zipper) and it has a hood. Usually it's a hoodie OR a quarter-zip sweatshirt, not a combo of the two. I'm always on the hunt for unique pieces that are obviously casual. It comes in lots of colors too.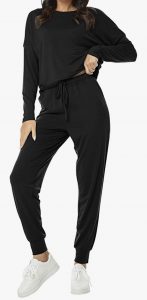 Long Sleeve Lounge Set
I'm always looking for cute sets to wear around the house when I'm working from home. I love how this one is perfect for hanging around the house or if you want to go run some errands or have a casual brunch date with a girlfriend, you can just slap on a pair of sneakers and go. Those are my kind of outfits. It comes in a few different colors.