Hey hey hey! I'm back at it with another holiday gift guide for ya. I know men can be kinda hard to shop for. At least in my family, the guys are definitely more difficult to shop for than the girls. 
Whether you're shopping for your dad, or grandpa, or brother, or significant other, these items will cover them all.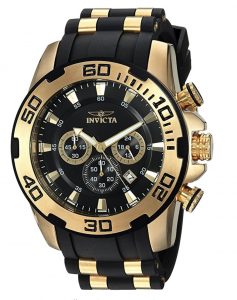 Men's Invicta Watch
I got this for Dalton for his birthday many years ago and it is one of his favorites. It's not too small and not too bulky either, and the black and gold just look soo good together.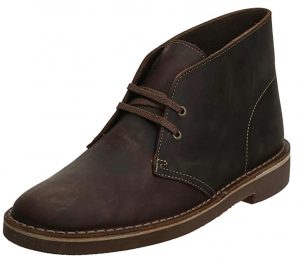 Men's Bushacre 2 Chukka Boot (Clarks)
These are the perfect shoe that guys could dress up with khaki's and a nice dress shirt, or dressed down with jeans and a polo. They come in a bunch of different colors and are on sale for 20% off.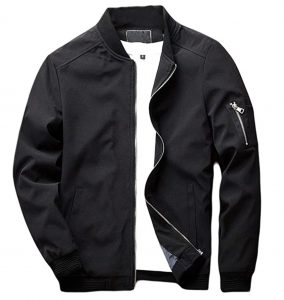 Men's Bomber Jacket
This is one of my favorite pieces Dalton has in his closet. I love a good bomber jacket with jeans and white sneakers on him. It looks so good. It comes in multiple colors and it's on sale for 23% off.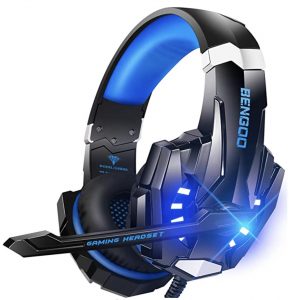 Gaming Headset w/Microphone
Dalton loves video games and he has a pair of gaming headphones so that he can chat with his buddies while they play. He doesn't have this exact pair but it's definitely a good present for those who are gamers.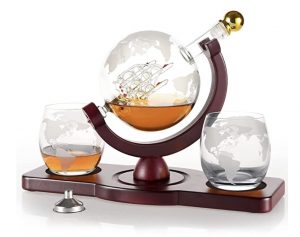 Whiskey Decanter Set
This is the perfect gift for those that love whiskey. It is just a beautiful set that would look awesome in the man cave. We got Dalton's best friend this one and he absolutely loves it.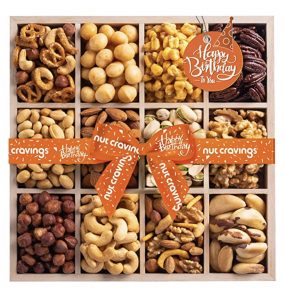 Nut Tray Platter
Yes, I know it says happy birthday but you could take off the bow and happy birthday tag and it would be a great christmas gift for your guys that are foodies.
Toilet Timer
I died laughing when I saw this! This would be the PERFECT funny/gag gift for your guys who love to take their sweet ol time going to the bathroom lol.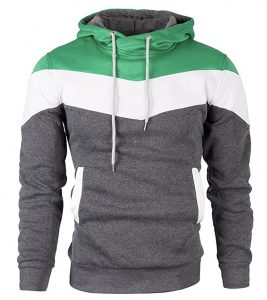 Men's Color-Block Hoodie
I got this for Dalton a few Christmas' ago and it looks so good on him. It's super soft on the inside and comes in multiple colors.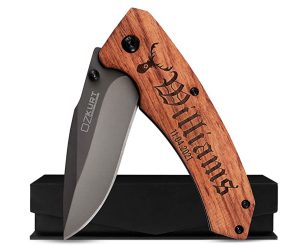 Personalized Knife
Not sure if the guys in your life carry knives around in there pocket, but this would be a cute idea. I personalized one for Dalton a couple of years back.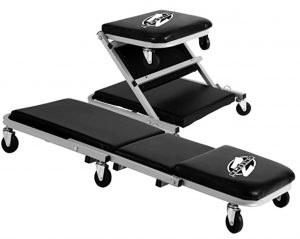 Creeper Seat
For your guys that are car junkies and are always working on their cars, this is calling their name. We got one for Dalton's dad a couple Christmas' ago and he absolutely loves it.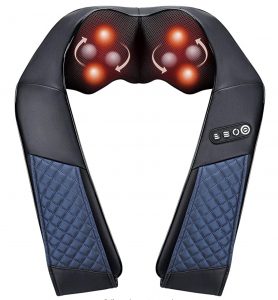 Neck & Shoulder Massager
For those long days of fixing stuff around the house or from those long days at work or simply for pleasure, this is a perfect gift for your guys, or even the ladies in your life.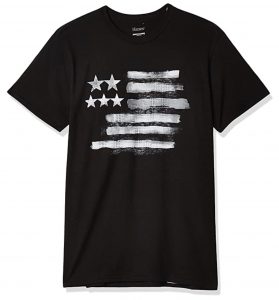 Black & White Flag Shirt
All I have to say is that this is a really bada$$ shirt for under $10! Like you just can't beat that.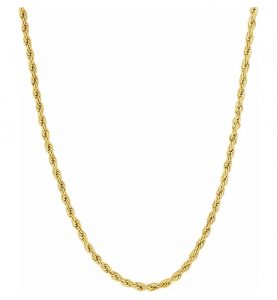 24K Gold Plated Rope Chain Necklace
Dalton wears a gold chain necklace almost everyday and he put a cross medallion on it that his dad gave him. Your guys could do something like that as well or if they are just looking for a simple and affordable gold chain necklace, then this is a good option.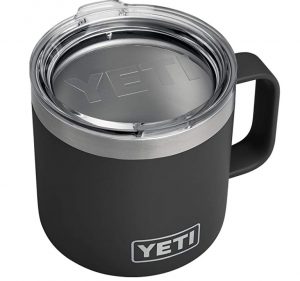 Yeti Insulated Coffee Cup
I love all things Yeti, and I actually have this exact cup, just in a mint green color. I love it. All I have to say about it is that it's a good cup for at home or at the office. Mine doesn't fit in the cup holders of my car, and the lid doesn't have a cap that you can close, it's just open where you take a drink. I'm sure you could get a different lid for it but just giving you a heads up.