Hey guys! I love being able to help you guys find the perfect gift for whoever you are shopping for. Here's some gift ideas to spruce up someone's home.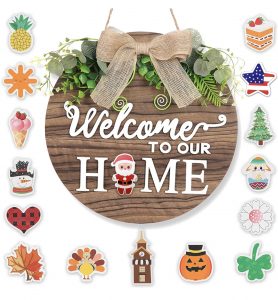 Welcome Sign
This is such a cute idea as a Welcome sign for your door. You can change out the character depending on the holiday or the season.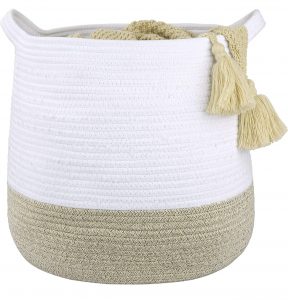 Rope Basket
This piece is super cute and neutral. Perfect for right next to your couch with some blankets in it.
Mason Jar Sconces
I have ones similar to these and I absolutely love them. You can change out the plants that go in them. You can use the remote to to the lights on and off, and it has different settings of how you want the lights to be, whether they are flashing or dimmed or whatever you like.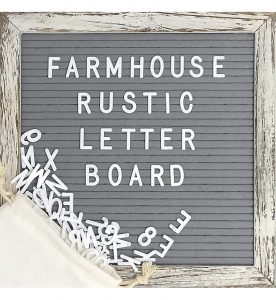 Letterboard
You can never go wrong with a cute letterboard. I have one that sits on my TV stand in my living room and I change it out the sayings seasonally, unless I'm using it for a collaboration post.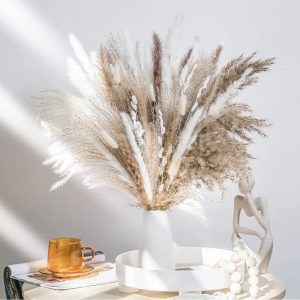 Pompass Grass
I love pompass grass. I think it's soo freaking cute and it's a perfect, neutral piece to have in your home. This would be a good centerpiece for your dining room table or on a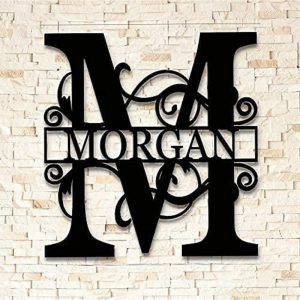 Monogrammed Letter Sign
I think this is too stinking cute. I would love to have one for our home one day. You can customize it to whatever letter and name you want.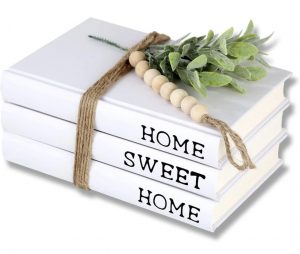 Bookstack
I have a couple of these in my apartment and they are a cute, neutral piece to have in your home. I have one stack that has our names on it and another one that has a generic saying on them, like this one.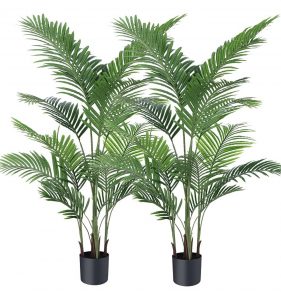 Artificial Plants
If you know of a plant killer like myself, lol, this is perfect for them. They don't have any up-keep maintenance on these and they look pretty realistic too.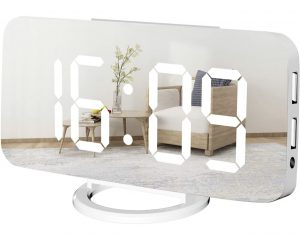 Digital Clock
This clock is so chic and classy and modern looking. Perfect for your bed side table or in the living room on your TV stand.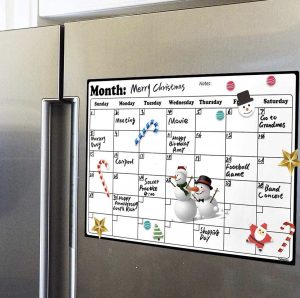 Magnetic Fridge Calendar
We have one of these on our fridge and it's super convenient and helps us stay organized and in-the-know of what we have going on each week.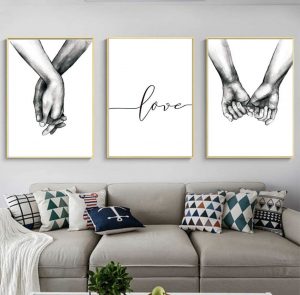 Love & Hand Wall Art
If you know someone who is looking for some new art in their home, these are perfect. They are so simple and so cute and chic, I love them.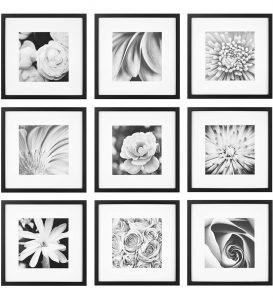 Gallery Wall Kit
I would love to have a gallery wall in my home some day and this is perfect for someone who is looking to do the same. You could leave the standard floral pictures in there but I would add my own black and white pictures in there.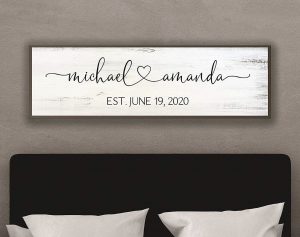 Master Bedroom Marriage Sign
This is perfect for your friends who are newly weds and would love to add a the finishing piece to their home as a married couple.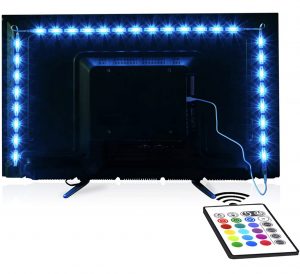 TV Backlight
This thing is soo stinking cool. You can change the color of it depending on what you're feeling that day. It really lights up the wall in your living room or bedroom or wherever your TV is. We want one for our living room when we move into our house.